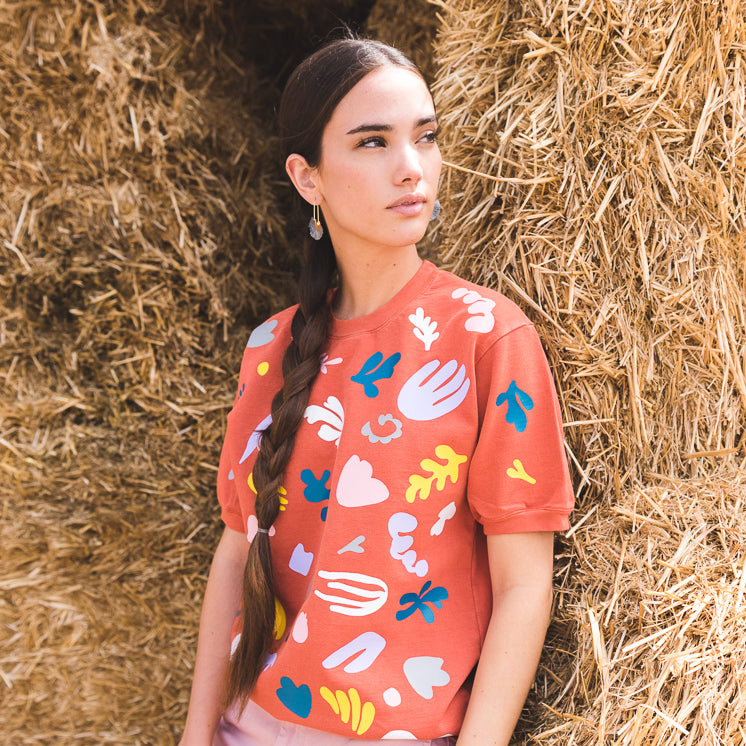 This classic crew neck tee is made out of French Terry with a medium weight. It is a washed knit with a soft hand feel. Wear it dressed up or dressed down!
Sample product
Lars original vinyl design, created and applied by the Lars team
Limited sizes available, one color: faded hot sauce
80% Cotton, 20% Polyester
To launder: machine wash cold, inside out, hang dry
---
Shop the look here!
Please enter your information below if you would like to see this product for sale again!