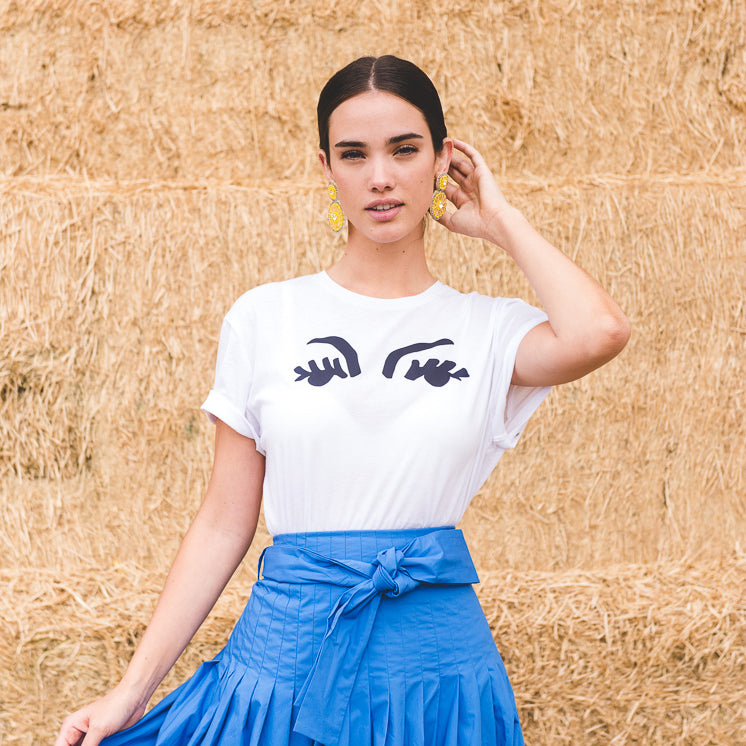 This classic short sleeve features a tissue weight, super soft airy cotton fabric. This tee is ideal for year round wear, and great for layering too!
Sample product
Lars original vinyl design, created and applied by the Lars team
Limited sizes available, one color: white
100% Cotton
To launder: machine wash cold, inside out, hang to dry
---
Shop the look here!
Please enter your information below if you would like to see this product for sale again!