2023 Resolutions for an Awesome Year, PDF Printable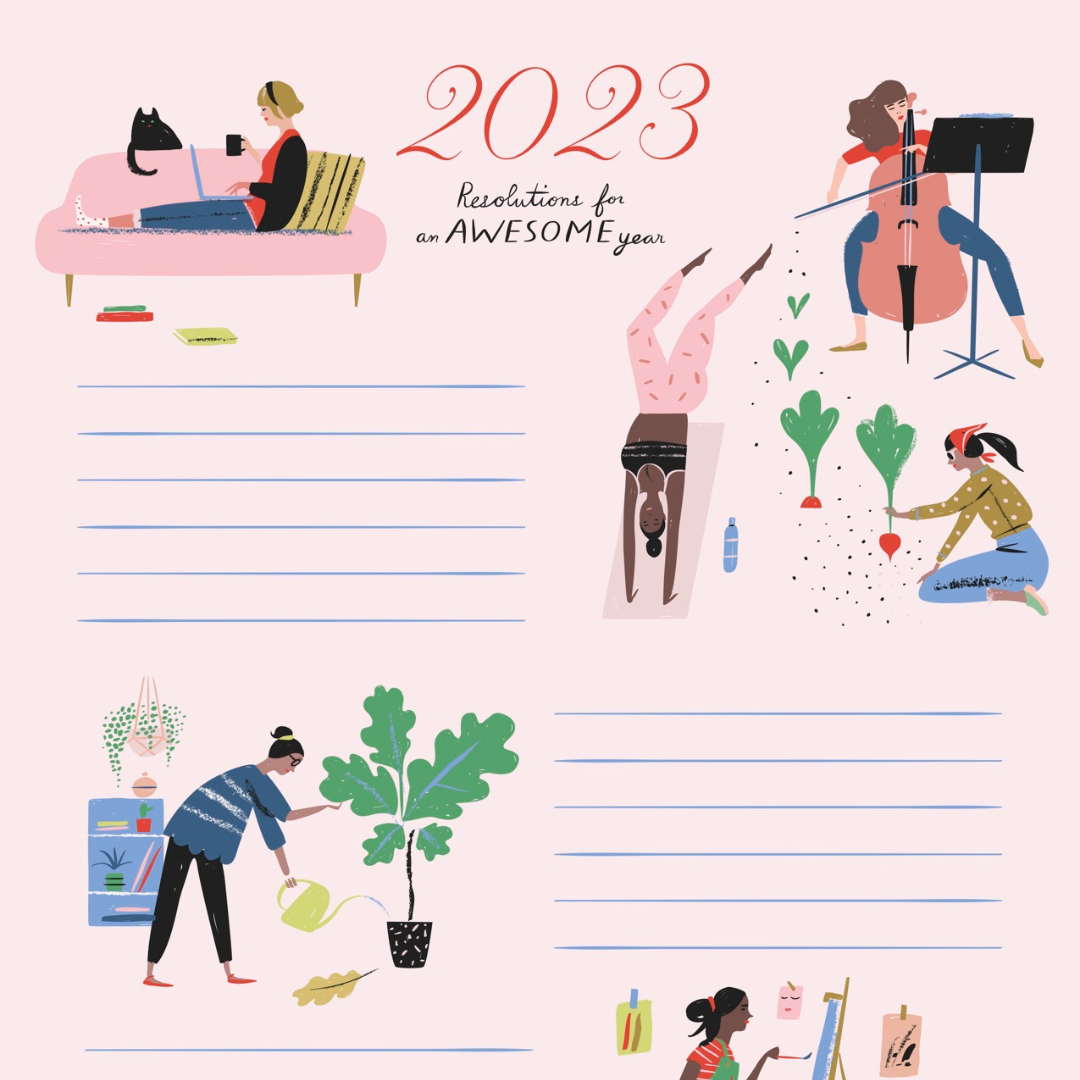 Give your 2023 resolutions a home so they can become a reality with this resolutions chart! Write them down and put them in a place where you can see them daily! We have a feeling this year is going to be a good one!
Hailing from Michigan, Libby VanderPloeg is an illustrator and designer keen on storytelling and female positivity.  Her work is relatable with a wonderful use of bold and pastel blends.
Included in this purchase is the following:
8x10 Inch PDF of the "2023 Resolutions for an Awesome Year" printable
Original art print by Libby VanderPloeg 
All downloadable prints are made to order and are non-returnable